Why study with us
Do You Want To Study with us?
We make education accessible for students from all over the world. Our doors are open to the students of all ages and any levels of experience. Our mission is to develop individuals, inspire creative passion, and increase students' self-confidence.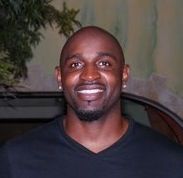 Wayne Dawkins
Senior product manager
Wayne Dawkins is the founder of P.H.A.S.E. 1 Athletics and the Elite 1 Recruiting platform. He attended Eastern Michigan University on a Division I Basketball Scholarship, where he earned a Bachelor of Science in Secondary Education. Wayne has 25 years experience teaching and coaching youth, while working closely with elite sports professionals like former Steve Nash, Head Coach Brooklyn Nets and Jay Triano, Asst. Coach Charlotte Hornets. He has personally assisted in the development of over 500 NCAA Division I student-athletes and professional players including Denham Brown (Seattle SuperSonics 2006), Tristan Thompson (Cleveland Cavaliers 2011), Andrew Nicholson (Orlando Magic 2012), Andrew Wiggins (Cleveland Cavaliers 2014), and Kyle Alexander (Miami Heat 2019).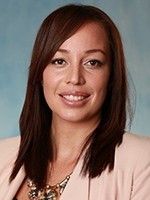 Tara Fleming
Senior product manager
Hailing from Owen Sound, ON, Tara Fleming has had rich experiences in all levels of basketball. Playing high school and club basketball in the Ontario circuit, Fleming earned a Division 1 scholarship to play for Youngstown State University.
There Fleming earned records in blocked shots and quickly made a name for herself during her career. She propelled her playing career in coaching while still at YSU becoming a student assistant coach.
She earned her first coaching role at Canisius College. She most recently ended her career with Detroit Mercy as the recruiting Coordinator. Through 13 years of Division 1 coaching, Tara has coached in conference championships, recruited all league players, and elevated her players on and off the court with what she call people development – elevating their game while strengthening mindsets to handle any given challenge.
She has since stayed close to the game providing color commentary for the Horizon League and has continued to remain a student of the game. She has brought her expertise in recruiting and evaluating to this platform in her role as ________ and will be a key member of day to day operations.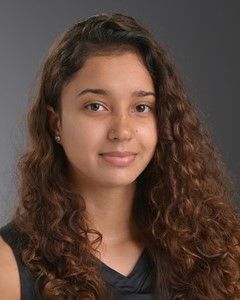 Kayla Davis
Technical Director
Kayla Davis is a former Division 1 athlete and Canadian National Team player. Originally from Brampton, Ontario she attended St. Marguerite D'Youville high school where she was both a ROPPSA champion and OFSSA quarterfinalist. Kayla also played for the U15 Ontario Provincial team. 
 Kayla was an ESPN HoopGurlz 3 star rated player and was rated the 38th best player in North America for the class of 2013. Before leaving for university she was apart of T.A.S (Targeted Athlete Strategy) with Canada Basketball and was a member of both the Cadet and Junior Women's National teams playing in two FIBA World Championships. She played at Xavier University in Cincinnati, Ohio graduating in 2017.Over the past 5 years Kayla has been the lead trainer at UPNXT Training; using her international and Division 1 playing experience as a catalyst for skill development. 


Our Vision
Our vision is to create a better everyday life for many people and bring inspiration and innovation to everyone
We share our passion for sharing knowledge with students from all walks of life. All our courses are planned, recorded and edited based on 3 core principles:
Our online courses start with a thorough explanation of the topic covered.
Our unique 3-part layout provides the best visual quality on the web.
All our lessons are applied to common industry practises so that you understand how to use the theory in a practical context.
A thriving community
2,345 evaluators and counting
The school has everything that I need for successful study: textbooks, daily assignments, planner, notebooks, music sheets, a staff who are very skilled and experienced, and ready to help at any time.
Josh Stobbard
I am most grateful that my son's teacher not only makes learning fun and shares his knowledge, but his passion for studying as well. I could not have found a better place for him to learn.
Amanda Russel
I received my certificate, and I would like to thank you for your continuous support. The courses were challenging, but my instructors were always there supporting me and ready to help.
Magda Green
100%
employee satisfaction
Frequently asked questions
How can I choose my courses?
We offer a number of different learning paths, which you are invited to read and choose the one that better meets your needs. However if you need any advice or clarifications, we are at your disposal at any time.
What if the student and teacher's personalities don't work well together or the student is dissatisfied?
We have 16 teachers so if a problem occurs – which is extremely rare – we can switch you over to one of the other teachers. If you think you may get more out of lessons from a teacher with a different teaching style, we have the flexibility to change you to another instructor.
What can you offer that I cannot get at other online schools?
With us you will have the opportunity to learn from some of the most notable professionals in the field. We are intricately involved with education across the U.S. Our students regularly participate in local, state-wide, and national workshops and festivals.
Created with